Comparing Type Error Messages Across Languages
Update (12pm): Made chosen implementation of a language more clear, as error message quality varies across implementations.
The purpose of this post is to survey the landscape of error messages from various language implementations with respect to a simple type mismatch. I wanted to take a look at the many ways compilers and interpreters respond to:
This is a rather trivial example, and that's part of the point. I didn't want to bring in polymorphism, higher-kinds, or any nesting of said features. I did want to higlight what languages would catch this at compile-time, what languages would catch this at run-time, and what languages would just coerce. In all cases, I wanted to see how clearly the nature of the error was expressed.
Some languages fail to catch this error, so I gave them the following test as a second chance:
Good Error Messages
A good error message signals clearly and succinctly what went wrong. The design of good error messages is demanding on system designers. It requires that:
There are few or no corner cases (sound, complete semantics)
The system is well understood (abstraction <-> concretion)
All of the above is communicated (effective communication)
Here's an example of what not to do: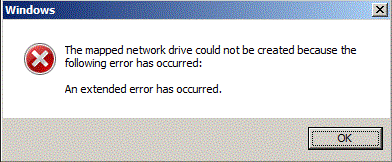 With that out of the way, let's take an overview via language categories and their representatives:
Functional. Compile-time Type Check
Functional programming languages tend to provide the most feature-rich type systems. Notably, only one language below fails test (1) above. That same language passes test (2).
Agda and Coq get special tests because they don't package ints and strings as primitive types, as far as I can tell. They certainly would pass tests (1) and (2) above, though.
Functional, Run-time Type Check
These languages give users the option of leveraging type checking before running their programs. For example, check out Typed Clojure at Strange Loop 2014. All of these languages catch the type mismatch above.
Object-oriented, Compile-time Type Check
Object-oriented languages tend to discard type-safety in favor of more familiar models of computation. Two of the five languages below fail type test (1). All of them pass type test (2).
Object-oriented, Run-time Type Check
This set of languages amounts for most of the code written today. Three of these seven fail type test (1). Two of them fail even type test (2). Python (mypy), Ruby (rtc), PHP (hack), and Lua (typed Lua) all appeared within the past year to support optional, compile-time type checking.
Imperative
These languages operate close to the model of hardware and tend to have poor support for abstraction.
Javascript
Powers your browser, for better or worse. Fortunately, all of the alternatives fare better than vanilla JS in the type test.
SQL
Finally, why not? How do these SQL implementations handle a variation on the type test?
Other
I've included a few applied-math-oriented languages below. Octave is a matrix/vector DSL of sorts. R is a statistics-focused programming environment.
Wrap Up
We've seen a variety of error messages and language styles. Some languages caught errors at compile-time, others at run-time. Some languages lacked a REPL. Some languages did not pass test (1). Some, even failed test (2). Some languages required some boilerplate code to run these tests. Some languages required entirely different tests.
This experiment was greatly facilitated by nix. Often times, it was just a matter of:
… to get up and running!
An interesting follow up would be to see how languages supporting polymorphism with compile-time type checking express type errors involving polymorphism.
Towards what end did I write this post? Curiosity! Programming languages are interesting in and of themselves to me. I hope that my curiosity has given you some entertaining reading!
If nothing else, this post demonstrates the variety of programming languages that exist. The world is rich with means to program computers. I encourage you to explore it!
The Catalogue
Agda ↵
ATS ↵
Coq ↵
Toplevel input, characters 64-70:
Error: In environment
b : bool
The term "monday" has type "day" while it is expected to have type
"bool".
Fsharp ↵
Haskell ↵
Idris ↵
Ocaml ↵
Rust ↵
Scala ↵
Standard ML (NJ) ↵
Swift ↵
---
Clojure ↵
Common Lisp (SBCL) ↵
Emacs Lisp ↵
Elixir ↵
Erlang ↵
Racket ↵
---
C# ↵
C++ ↵
Go ↵
Java ↵
---
Lua ↵
Perl ↵
Hack, PHP ↵
Python ↵
Ruby ↵
---
Ada ↵
Fortran ↵
---
Javascript ↵
Dart ↵
Elm ↵
Purescript ↵
Typescript ↵
---
MySQL ↵
sqlite ↵
---
Octave ↵
---